There are two books available for purchase, a memoir of my reconnecting process (hard-cover), and a how-to eBook:
To purchase my hard-cover book What Everyone Believed: A Memoir of Intuition and Awakening from Amazon, scroll down and click the Amazon button below: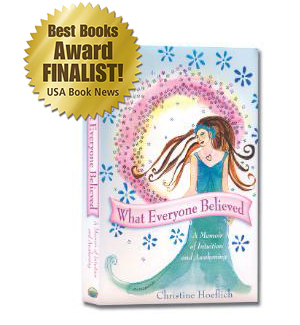 Reconnect to your higher self for:
practical daily guidance;
favorable synchronicities, new insights, and universal cooperation;
your blueprint for success and higher life purpose
(your contribution to the "Golden Age");
becoming fearless, self-confident, and having inner peace
What's unique about this book:
As you read this book, you'll find yourself reconnecting with your higher self and experiencing the subtleties of this connection.  Following through on your inner guidance, you'll experience the incredible power and the gifts of interconnectedness, and you'll let go of the worn-out beliefs that have been inhibiting your success.
This real life, detailed example of the reconnecting process (and the incredible, amazing synchronicities and learning experiences I went through) offers the reader much more in terms of real, tangible support than someone's theoretical knowledge, or promises, or hype-filled channelings. Through sharing my incredible experiences, I offer you, the reader, hope and faith and an understanding that helps you go through your own process with less pain and more grace and ease. What Everyone Believed: A Memoir of Intuition and Awakening shows you how, step-by-step.
Click the button below to buy from Amazon.com:
 Thank you for choosing to purchase my memoir!
And now my eBook:
 Activating 2012: A Practical Guide for Navigating 2012 with Confidence and Clarity
(a 70-page "how-to" electronic book)
For a detailed description of this ebook, click on "Home" in the main menu above.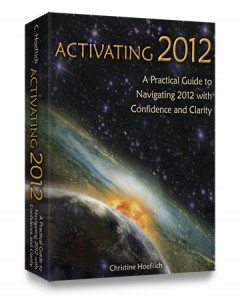 Buy Now for $17
Please note:  we use PayPal for payment services, but you can use a credit card to place your order without entering PayPal or needing a PayPal account. You will be able to download your ebook within minutes.
Thank you for purchasing my books!